Those looking to study abroad have most likely heard of IELTS. For non-native English speakers, the International English Language Testing System is a globally standardized test of English language ability. The Cambridge Assessment English program was started in 1989 and is jointly managed by the British Council, IELTS Australia, and the organization. One of the most important English language assessments offered worldwide is IELTS.
Thousands of people are getting ready to take the IELTS test worldwide, and everyone will have a specific score they want to get. Their goals will determine that score, although band 7.25% seems to be the most popular target. Your grades when taking the IELTS exam will be determined by how well you perform in the writing and speaking sections. If you want to receive a band score of seven or better, you must employ proper grammatical structures that are free of errors. To achieve the highest IELTS speaking score, the best study abroad consultants have produced a list of the most frequent mistakes you must avoid.
Disregarding the IELTS test guidelines marks
According to a poll of study abroad consultants, one of the most frequent mistakes students make on the IELTS test is failing to read and adhere to the instructions. IELTS examiners will grade you based on evidence of your aptitude for interpreting, comprehending, and presenting the information. The test instructions play an essential role in this. There are particular guidelines for responding in the test's reading, writing, and listening portions. The examiner's job is more demanding if you don't adhere to guidelines, which will lower your grade.
Transient signals are used excessively
When creating a transition in your speech, using phrases like "first," "for instance," or "on the other hand" is perfectly acceptable. However, your score will suffer if you use these signposting words too frequently. The objective of IELTS Speaking should be to seem spontaneous. If you employ terms that are rarely used in speech, like also, additionally, and additionally, you risk sounding even less natural.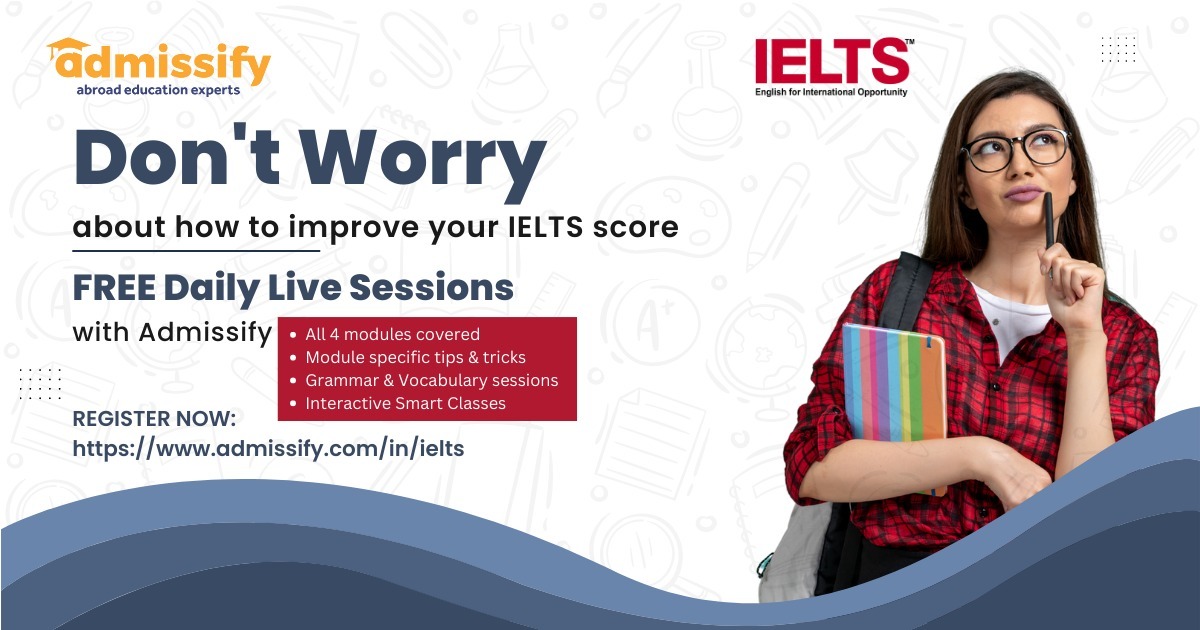 It is incorrectly responding to a question.
If your response is wholly unrelated to the question, you will not receive any points. Many studies abroad consultants in their sessions highlight that before responding or answering anything, ensure you have carefully listened to and understood the question.
Not adhering to word restrictions in the IELTS writing test.
There are a precise set of guidelines for the IELTS writing test. There is a stringent word restriction for both writing exam assignments. Your ability to analyze, summarize, and effectively present information is tested in these assignments. It's a section of the IELTS exam where many pupils struggle because they write excessively. Because you didn't stick to the project, it is more challenging for the examiner to give you a good mark. To summarize the data from a chart, table, diagram, or chart in the first writing assignment, remember that you have a maximum word count of 150. The second writing assignment calls for up to 250 words, but no more, and is formatted in an essay-like manner to address an argument, point of view, or issue.
In the IELTS writing test, omitting critical information
Examiners for the IELTS test advise that this is a critical area where pupils frequently err. Writing about the information shown in a graph, diagram, chart, or table is required for the first task of the IELTS writing test. Concentration and meticulousness are needed for this. Make sure that no vital information is omitted. You won't achieve the assignment well enough to receive a high score if you do. To the best of your ability, add all the information you can; do not merely list it.
Read Also
Maximising your IELTS scores for study abroad success
English Proficiency Tests Guide: Importance & How to prepare online
Guide to IELTS One Skill Retake in India 2023
IELTS listening test hurried completion
When responding to the 40 questions on the IELTS listening test, you must be swift and precise, but you must never rush. The best overseas consultants in Delhi should carefully listen to the four audio parts for education advice. Recognize the subjects, points of contention, and viewpoints expressed. Always notify the IELTS supervisor at the exam site if you are having audio issues. To finish the exam as soon as possible, you might be tempted to leave specific questions unanswered.
Whether fluent in English or not, a proper plan is required to pass the IELTS with flying colors. Get additional IELTS tips and tricks from Admissify, the best study abroad consultants in Delhi, to create the groundwork for a successful education abroad.
FAQs
What mistakes should be avoided in IELTS speaking?
To perform well in the IELTS speaking test, it's important to avoid the following mistakes:
Lack of coherence and organization in your responses.
Using overly complex vocabulary or sentence structures that you are not comfortable with.
Not providing enough details or examples in your answers.
Failing to listen carefully to the question and going off-topic in your response.
Speaking too fast or too softly makes it difficult for the examiner to understand you.
Not using a range of grammatical structures and tenses appropriately.
Focusing solely on providing short, one-word answers without elaborating.
Which is the toughest part of IELTS?
The difficulty level of the IELTS exam can vary for individuals, but generally, the writing section is often considered the toughest part. This is because it requires candidates to express their thoughts effectively, use a wide range of vocabulary, maintain coherence and cohesion, and demonstrate strong grammatical accuracy within a limited time frame.
Is 7 in IELTS bad?
No, scoring 7 on the IELTS exam is not considered bad. In fact, a band score of 7 is generally regarded as a good score. It indicates a strong command of the English language and demonstrates that the candidate can use English fluently and accurately in most situations. However, specific score requirements may vary depending on the institution or organization you are applying to, so it's essential to check their individual requirements.
Is it okay to fail in IELTS?
Failing the IELTS exam may not be ideal, but it is not the end of the world. Many candidates do not achieve their desired scores on their first attempt. You can retake the exam after a waiting period and use the experience to identify areas for improvement. It is important to remember that the IELTS test measures your English language proficiency and does not reflect your worth as an individual. With dedication, practice, and proper preparation, you can improve your chances of success in future attempts.
Is IELTS tough for Indians?
The difficulty level of the IELTS exam is not determined by nationality or ethnicity. It depends on an individual's English language proficiency and their level of preparation. While the language and cultural background of Indian candidates may pose some unique challenges, it is important to note that with proper practice, dedication, and familiarity with the test format, Indians, like individuals from any other country, can achieve success in the IELTS exam.
Which IELTS part is the easiest?
The perception of the easiest part of the IELTS exam can vary among test-takers. However, many candidates find the listening section to be relatively easier compared to the other sections. This is because the listening section involves passive listening skills and allows test-takers to hear the audio recordings only once, unlike the reading section, which requires careful reading and comprehension skills. It's important to note that individual preferences and strengths may differ, so it's essential to practice and prepare for all sections of the exam thoroughly.